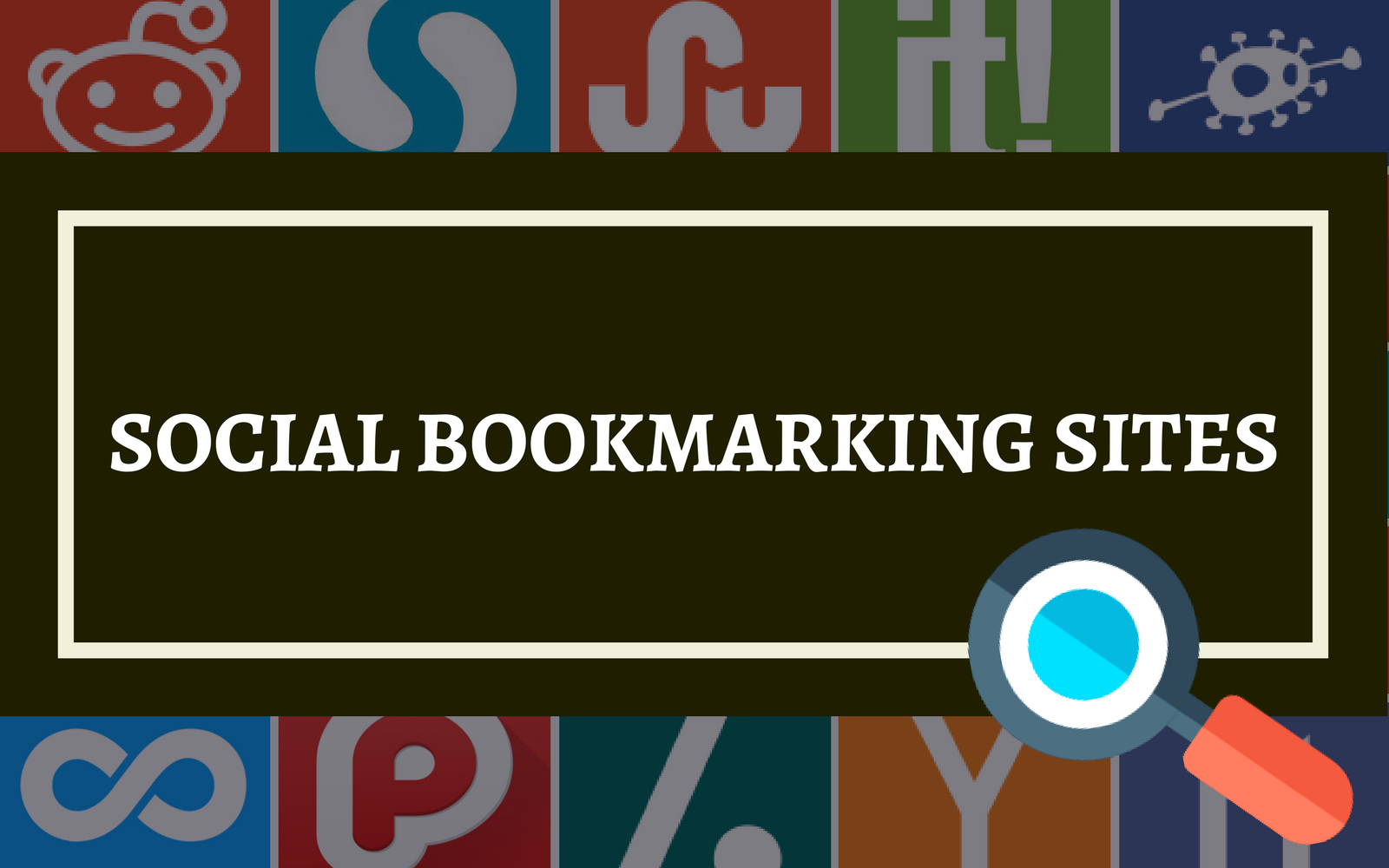 Social bookmarking sites play an essential role in search engine optimization of the modern days. Understanding the concept of social bookmarking and creating an informative and complete platform, helps businesses to kick-start an enduring and engaging process with the right kind of community that awaits them.
These sites are also wonderful platforms to reach out to your target audience and to improve your ranking on the search engines, thus, using them have become far more obligatory in this highly competitive digital world, than ever before.
What Is Social Bookmarking?
Social Bookmarking is a process, through which you can introduce your website or blog to the relevant categories for gaining good backlinks and traffic. This is a unique technique that contributes to branding, promotion, and indexing and is utilized by every smart digital marketer. It allows you to target what you desire to see. It narrows down your search process and displays relevant information that you look for.
As is known to all, the internet is an agglomeration of information from various fields and sectors, which are just waiting to be fetched, collected and shared. Social bookmarking is considered as one of the best ways through which one can tailor his or her way to the digital world.
Started towards the end of 20th century, this procedure got popular in the beginning of the 21st century and is considered as one of the famous off page search engine optimization methods. It has reached the apex of its popularity with the increase in the rivalry in the online world among several businesses of the same verticals.
What Are The Benefits Of Using Social Bookmarking Sites?
The digital marketers are always known for undergoing mind-boggling sessions in order to get the backlinks for their website that is considered to be quality backlink in the eyes of search engines. These backlinks are required by websites to rank higher in the search engine and it also helps in proper indexing of the pages in the search engine. It is for its benefits and the value, which it adds that the SEO professionals and executives include it, in their search engine optimization practices.
The social bookmarking sites are also extremely useful for websites as it contains exclusive benefits for them:
User-Friendly: The bookmarking is useful for every website and for the users as well. It helps them to easily find the latest articles, updates and news, which otherwise become difficult to find on the search engines.
Easy To Browse: The social bookmarking sites are different from search engines; they don't use programs to find the websites for answering your search query, these sites use categories. Each category that they consist has their own specific type of information, thus it helps you to get the exact result that you were looking for.
Increases Traffic: Contrast to the misconception prevailing in the market, these sites actually is visited by millions of people every month. Thus, the chance of your website getting huge and relevant traffic from here is too high.
Improved Online Visibility: You need to take care of your social bookmarking needs and submission for assuring improved and excellent online visibility. In order to make your brand popular, you have to be active on these sites. Keeping in mind that it visited by hundreds of people daily, the probability of improved online visibility doubles itself.
Establishing Trusted Community: It is termed as social bookmarking sites, because it gives you the liberty to interact with other users and to share the bookmarks, send messages and also are able to comment on contents. You gradually become a part of a trusted community of people who share similar kind of interests, which of course is beneficial from the marketing prospective.
How To Do Social Bookmarking?
Social bookmarking is a simple and easy process. It is sheer bliss for every website and for every SEO professional. It contributes efficiently in making a reputation and good online hold for the business. However, it is very essential for you to know the procedure of doing social bookmarking to attract relevant and large number of traffic to your website.
Select a social bookmarking site.
Create profile by adding details, as required.
Upload bookmarks or links.
Submit in a proper and relevant category.
Link your profile to different social media platforms.
Create useful tags.
Submit bookmarking URLs to search engines.
Connect and engage with others.
Don't spam your profile.
Be active.
These are some basic rules for doing the social bookmarking in the right way. However, these rules might vary and differ from site to site. Here is the list of 27 social bookmarking sites that you can use for boosting your website's search engine ranking.
List Of Top Free Social Bookmarking Sites
The social bookmarking sites give you the liberty to reach a large number of people by being visible to them through a simple procedure. It is also considered as the quickest way to index your website or blog to various search engines. There is a huge market waiting for every business on the various social bookmarking sites, however, the only requirement is to tap the potential using the best and suitable procedure for each site.
SEM Correspondent publishes latest news and updates from the world of Digital Marketing in behalf of Search Engine Mogul Team.