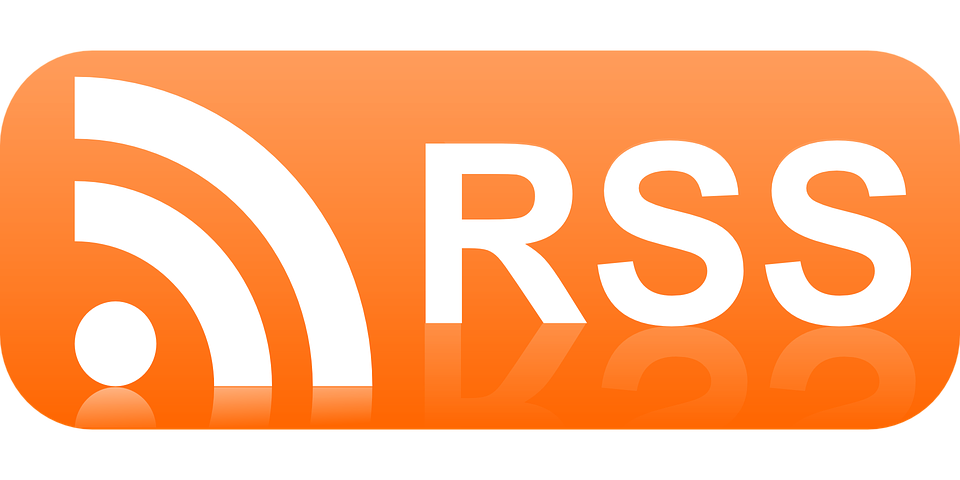 People often question on the web, are there any SEO benefits these RSS feed submission sites hold? Why on earth a blogger would check out the RSS directory list.
By the end of this article, you will get your answer.
But, before we proceed to any further discussion regarding this topic, one thing we must not forget; within a few decades how much the internet has revolutionized the fundamental concepts of business and education, enhancing them to a global level. And the RSS directories has remolded the concept of business and marketing.
Pursuing success in online business, websites aim to accelerate on the first page of Google. These days, it has been quite a difficult for a person to browse each of his preferred sites for the business and marketing purpose on the internet, loaded with a bulk of websites and blogs. In that case, RSS feed submission is a shortcut formula that comes with maximum functionality, aiming to save both the time and energy of the users.
What is RSS Feed Submission?
RSS feed submission is one of the off-page search engine optimization techniques, which help a business to survive in the neck to neck competition and propel it to an exceptional growth. It is, in fact, one of the advanced level of promotional and marketing strategies that website owners are implementing, in order to get more and more traffic for the long term. It doesn't matter what kind of blogging platform you are using, every platform has its own RSS tools.
RSS feed or Really Simple Syndication is a kind of resource that exhibits the latest content, and the best part is that it is automatically updated. It is used as an SEO optimization tool that comes with an XML structure for information syndication, sharing valuable web content, improving the SERP rank of a website.
Generally, the feeds from different RSS feed submission sites show the headlines, latest talk-about, along with user's experiences from a number of blogs. An RSS directory helps you to stay on track with all the necessary information of your favorite blogs and websites at a single place. These sites open up a way of syndication for your blog content, helping the links to get distributed.
What Are The Benefits of RSS Submission?
In the fast-growing world of online businesses, RSS feed submission sites have become an essential SEO optimizing tool for more or less every website owner. Let's check out the beneficial effects of these for further clarification.
Increase Content Distribution: RSS feed submission sites allow the visitors for subscribing the web contents. These subscriptions of feeds will show how much people love and adore your creativity and ideas. There are possible chances that these visitors will share your work on their social media accounts. So, your content will get distributed in a very natural way without harming your SEO activities.
Backlink Rates: RSS submission is a great way to generate quality backlinks. As backlinks are a great way in order to get more exposure in online business by gaining good ranks in search engines, going for submitting your feeds in RSS directories would be a great way to index your website among the most targeted audience and get good backlinks.
Attracts Fresh Visitors: A blog will sustain for a long time only when there is a free flow of new readers. These feed submission sites help the chain to go on; it draws the attention of fresh visitors through optimized content syndication process.
Smooth Operation: It offers easy and smooth operation process between readers and your contents. Once the readers hit the RSS feed button, they will get the latest updates on your blog or website.
Reaching the Target Audience: Although 'make money online' sounds easy to achieve, but sustaining to success is not that simple. One has to come up with innovative ideas and thoughts, in order to maintain the visitors. Bloggers consider e-mail marketing as a good strategy for their blog promotions. But, if you compare the effectiveness of RSS feed submission sites to any other SEO strategies, you can clearly notice its broader aspects. Through RSS directories your blog can reach to its targeted quality audiences.
If you want to generate more traffic and backlinks to your site, check out the following feed submission sites that accept feeds.
List of RSS Feed Submission Sites To Submit Your Feed Today
| SL No. | RSS Feed Submission Sites |
| --- | --- |
| 1 | http://reader.aol.com/ |
| 2 | http://feedly.com |
| 3 | https://allfeeds.org/ |
| 4 | http://inoreader.com |
| 5 | http://www.wingee.com/submit |
| 6 | http://alltop.com/submission/ |
| 7 | http://tt-rss.org |
| 8 | http://www.postami.com/rss.finder/submit_feed.php |
| 9 | http://feedbucket.com |
| 10 | http://www.feedage.com/submit.php |
| 11 | http://realtyfeedsearch.com |
| 12 | https://feedbin.com/ |
| 13 | https://feedwrangler.net/ |
| 14 | http://www.rssmicro.com/feedsubmit.web |
| 15 | http://www.readablog.com/AddFeed.aspx |
| 16 | http://www.plazoo.com/en/addrss.asp |
| 17 | http://feedstar-rss.wikidot.com/ |
| 18 | https://feedhq.org/accounts/register/ |
| 19 | https://www.linkfeed.dk/tilmeld-link |
| 20 | http://www.feedlisting.com/submit.php |
| 21 | https://kouio.com/ |
| 22 | http://ngoid.sourceforge.net/sub_rss.php |
| 23 | http://www.rss-verzeichnis.de/anmelden.php |
| 24 | http://linkgrab.in/submit-feed |
| 25 | http://feed2list.com/submit%7C |
| 26 | https://www.worldofwp.com/submit-your-feed/ |
| 27 | https://amzeal.com/usr/submit-feed.htm |
| 28 | https://entsun.com/usr/submit-feed.htm |
| 29 | http://www.rss6.com/process.php?action=add |
| 30 | https://rezul.com/usr/submit-feed.htm |
| 31 | https://www.rss.com/ |
| 32 | https://www.feedleap.com/link/submit |
| 33 | https://www.rss-nachrichten.de/rss-eintragen/ |
| 34 | http://www.rss-network.com/submitrss.php |
| 35 | http://www.rsstop10.com/directory/rss-submit.php |
| 36 | https://telave.com/usr/submit-feed.htm |
| 37 | http://nextworldreport.com/submit-your-feed |
| 38 | https://engineered.at/feeds/new |
| 39 | http://khaisilk.org/submit-your-feed |
| 40 | http://www.completerss.com/AddFeed.html |
| 41 | https://feedfury.com/submit |
| 42 | http://www.feedshot.com/ |
| 43 | https://www.oodle.com/submitfeed/ |
| 44 | http://framingham.net/submit-feed.php |
| 45 | https://przen.com/usr/submit-feed.htm |
| 46 | http://www.aggregator.ca/submit-feed/ |
| 47 | https://s4story.com/usr/submit-feed.htm |
| 48 | http://www.rss-feed-reader.com/submitfeed.php |
| 49 | http://www.kaamwaam.com/submit_feed.php |
| 50 | http://en.redtram.com/pages/addsource |
| 51 | https://www.ontoplist.com/join/ |
| 52 | http://www.newsisfree.com/ |
To sum up, we can say that RSS directory submission is one of the easiest ethical White Hat Search Engine Optimization technique that benefits your websites and blogs in many ways. It is a great way to publish your content, audios, videos, etc. to other sites, and if used properly can even help your website in getting listed on top of your competitors in SERP.
SEM Correspondent publishes latest news and updates from the world of Digital Marketing in behalf of Search Engine Mogul Team.