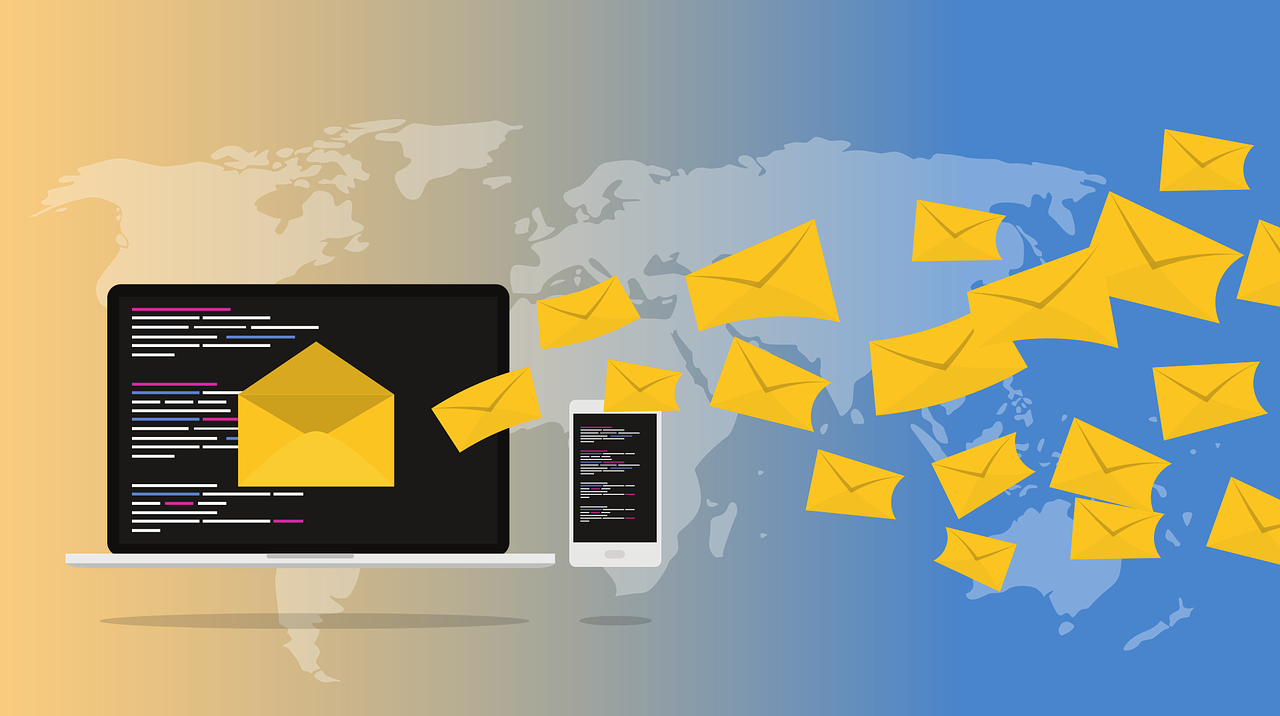 WordPress users come from different walks of life. From online business giants to small business owners or new bloggers prefers to use WordPress open source content management system (CMS) for their business websites or blogs due to its user-friendly properties. But, the fact is that a site is not enough, one needs the audience, where email marketing plays an important role.
It is said that email marketing can be one of the safest, stable, and peerless strategy for cost-effective online promotion, raising a brand's awareness as well as driving traffic to the website.
The email marketing etiquettes such as creating user subscriptions & building lists, custom newsletters creation, sending emails to the destination and tracking them, sometimes become cumbersome. Fortunately, technologically advanced solutions are there to get you out of your woes and whoas.
Following are the best 5 recommended WordPress plugins for small businesses and bloggers to ease their email marketing efforts almost for free.
1. MailPoet

Since 2011, MailPoet is helping countless users to schedule their newsletters, send them to the customers, or share new blog post notifications to the subscribers automatically. This plugin integrates with WordPress websites effortlessly. One can create newsletters with the responsive templates of MailPoet and grow his website subscribers with this plugin.
Some Features:-
This plugin is GDPR compliant and it helps the users to build their website's subscribers list.
Mailpoet plugin offers beautiful responsive email templates for free.
It has inbuilt easy to use WordPress newsletter builder and sender.
With this plugin, the website owner can send his subscribers' automated signup welcome emails for free.
The free sending plan is for those website owners with less than 2001 subscribers.
This plugin enables bloggers to send automated email notifications to their readers regarding newly published blog posts.
---
2. Email Subscribers & Newsletters

Icegram's Email Subscribers & Newsletters is an all-rounder newsletter plugin that can handle user subscription to email automation at ease. Whether it is about the lead collection or sending new blog post notification to the readers, with Email Subscribers, you can configure and manage everything effortlessly. The free version of this plugin is suitable for bloggers, startup or small business website owners, website developers and marketers.
Some Features:-
This plugin helps users to share new blog post notifications and automatic welcome emails to subscribers.
Based on roles and capabilities it gives user access control who requests for subscription to newsletters or blog post notifications.
The HTML editor will help to create appealing newsletters. Users can customize it by adding links, styles, or images to make newsletters more attractive and alluring.
Emails can be scheduled manually or using Cron job automation.
Easily configurable lead collection subscription forms can be placed anywhere in the website using shortcodes, widget options or by directly adding to site's theme.
This plugin also provides tracking support such as notification to the admin of new sign-ups, the status of sending an email and when it's viewed etc.
---
3. MailChimp for WordPress

The more you have customers or audience, the chances of success for your business will become more prominent. If you want to grow the number of your audience or customer in an ethical way, MailChimp for WordPress from ibericode would be a good solution for you. This plugin comes with easy, simple and basic features; you don't need to be a tech whiz to use this. It allows the users to customize the colors, theme, and content of the sign-up forms to make it suitable for brand recognition and match with the look and feel of your blog. You need to have at least a free MailChimp account to use this plugin.
Some Features:-
This plugin can be connected to your MailChimp account easily.
It can be integrated with a different comment, registration, checkout and contact form plugins like Contact Form 7, WooCommerce, Gravity Forms, BuddyPress, Events Manager etc.
The sign-up forms are mobile optimized as well as user-friendly.
This plugin is developer friendly and gives website admins full control over the form fields.
To enhance its features and activities this plugin supports using of add-ons like WPBruiser, MailChimp Activity, Boxzilla, MailChimp User Sync, MailChimp Top Bar etc.
Its features help users to create nice looking opt-in forms.
---
4. Newsletter

Developed by Stefano Lissa & The Newsletter Team this plugin is an extremely effective and a must-have tool for serious marketers who are looking for some out of the box and free newsletter or email marketing system. This plugin helps the online business owners to easily initiate a constructive email marketing program to build a solid base of audience.
Some Features:-
You can build unlimited subscribers with their respective statistics.
With a minimum delivery speed of 12 emails/hour, a user can send unlimited newsletters and track them.
This GDPR complaint and Multilanguage supported plugin provide single and double opt-ins with privacy checkbox feature.
It's drag and drop composer allows users to choose responsive email layout according to their choice and requirement.
It comes with customizable themes and multi-list targeting feature.
This WordPress mail listing plugin is compatible with all kinds of SMTP plugins like Postman, Easy SMTP Mail, WP Mail Bank, etc.
---
5. SendPress Newsletters
SendPress Newsletters comes with all those features that a website owner requires to create, track and send attractive newsletters to grow the popularity of his brand or blog among his audience. It helps the bloggers and marketers to build their email subscribers list at a remarkable rate. It allows the users to create newsletter templates and edit content easily according to their choice and suitability of brand or audience.
Some Features:-
This plugin supports online business website owners and bloggers to build unlimited subscribers.
This user-friendly plugin comes with responsive newsletters feature, easily customizable subscription widgets, forms or pages.
The simple editor of this plugin offers a code-free experience.
Provides tracking stats for each email that are sent, clicked and opened including unsubscribes.
Users can easily create attractive newsletters with the help of its theme styler and customizable newsletter templates.
Supports scheduling of newsletters and sending through web host or Gmail for free.
---
Many small business owners and bloggers have already taken them, now it's time for you to start using the cutting-edge and advantageous features of these free WordPress email plugins to make your marketing smooth and effortless.
Media Courtesy: ribkhan/pixabay and WordPress.
SEM Correspondent publishes latest news and updates from the world of Digital Marketing in behalf of Search Engine Mogul Team.